FyfeWeb Expands Dedicated Server Offerings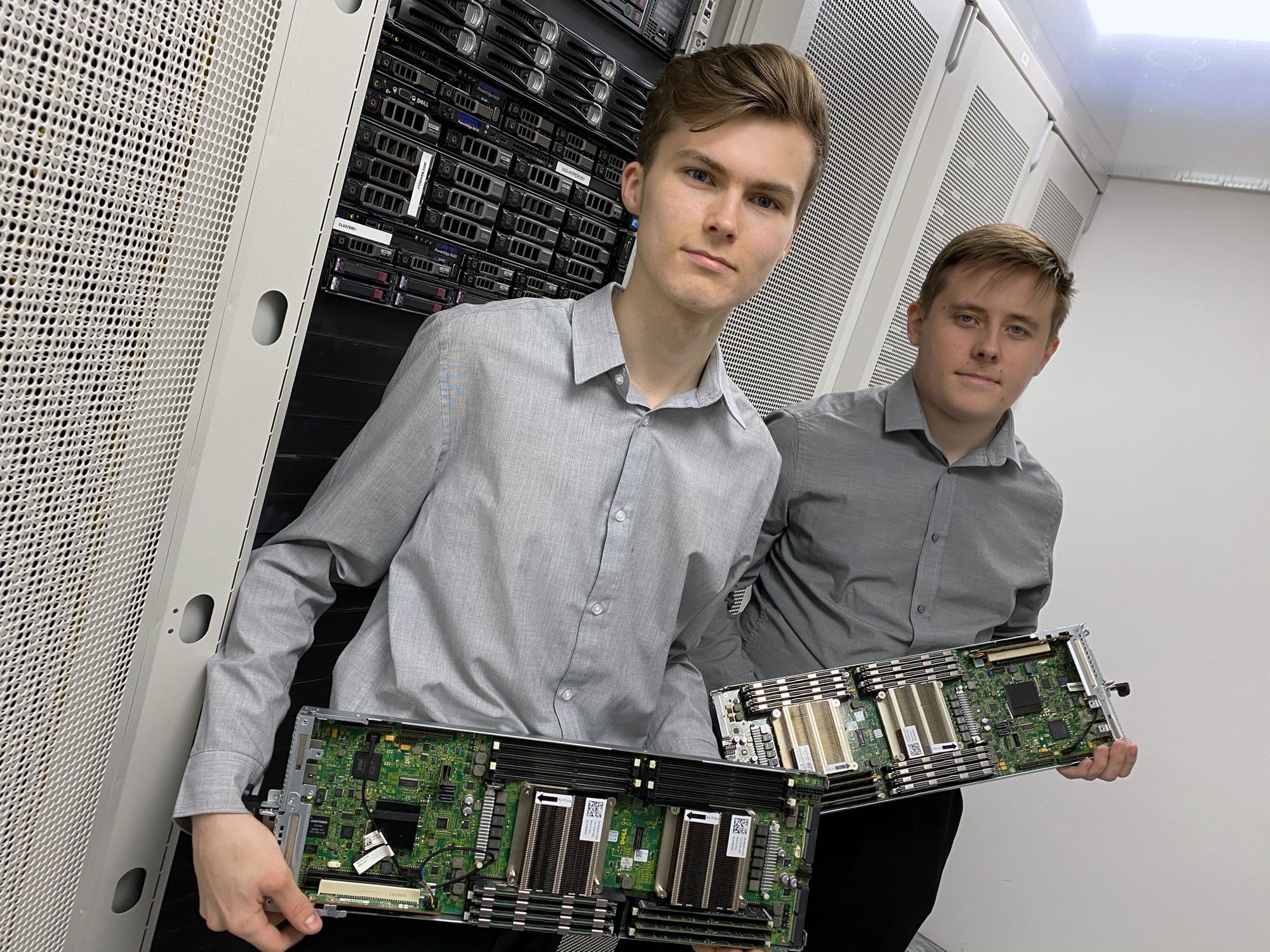 We've been busy over the last few weeks, building some new data centre hardware. We're constantly motivated to provide the best possible service to our clients and constantly invest in all of our hosting and business operations. This month, we've set up even more server infrastructure. The new blade server equipment will enable us to offer a new line of Dell PowerEdge Enterprise-class dedicated servers to small and medium businesses, without the high cost associated with purchasing your own dual-socketed enterprise servers.
The new servers are powered by a highly-dense Dell blade chassis, which is capable of running many physical servers (with their own storage and hardware components) in a single physical unit. Because of this, we're now able to offer dedicated servers within a minimum timeframe. This type of infrastructure enabled rapid deployment, and effectively means we don't need to rack up equipment each time a dedicated server is required for a customer. Because of the availability on these servers, for the first time, we've announced some initial pre-built offerings on the FyfeWeb Portal. Check them out here.
Because the servers are designed for professional business and enterprise use, each server includes at least three HDD's or SSD's in a hardware RAID setup. This effectively means that we can offer redundant local storage setups with such a small footprint, lowering prices, and increasing overall performance. For example, if an SSD failed in your server, we'd be able to replace that without any downtime, and any risk of potential data loss would be minimised.
Scalability is also important, which is why each server includes dual Xeon CPU's and a direct uncontended 1Gbps network port connected to our Core Network. Because of this, virtualisation will run perfectly on top of the infrastructure. Furthermore, customisability is also key, and it's easy for us to order in custom parts for customers. These could include additional memory, specific Intel Xeon CPU's, SSD's, and Hard Disks. If you require any custom configurations on our range of dedicated servers, get in touch.